Did you know that you can navigate the posts by swiping left and right?
All About Cali - The Beginning of Something New?
Welp! I'm off. Got to leave out this morning from home round 7am. The trip started a bit rocky. All day there had been storms and apparently one of those storms managed to knock out one of the transformers powering some ATC equipment. Suffice to say, they banned all incoming and outgoing flights at Dallas FortWorth for about 2 and a half hours. SO, I didn't really get to leave till just past 11am.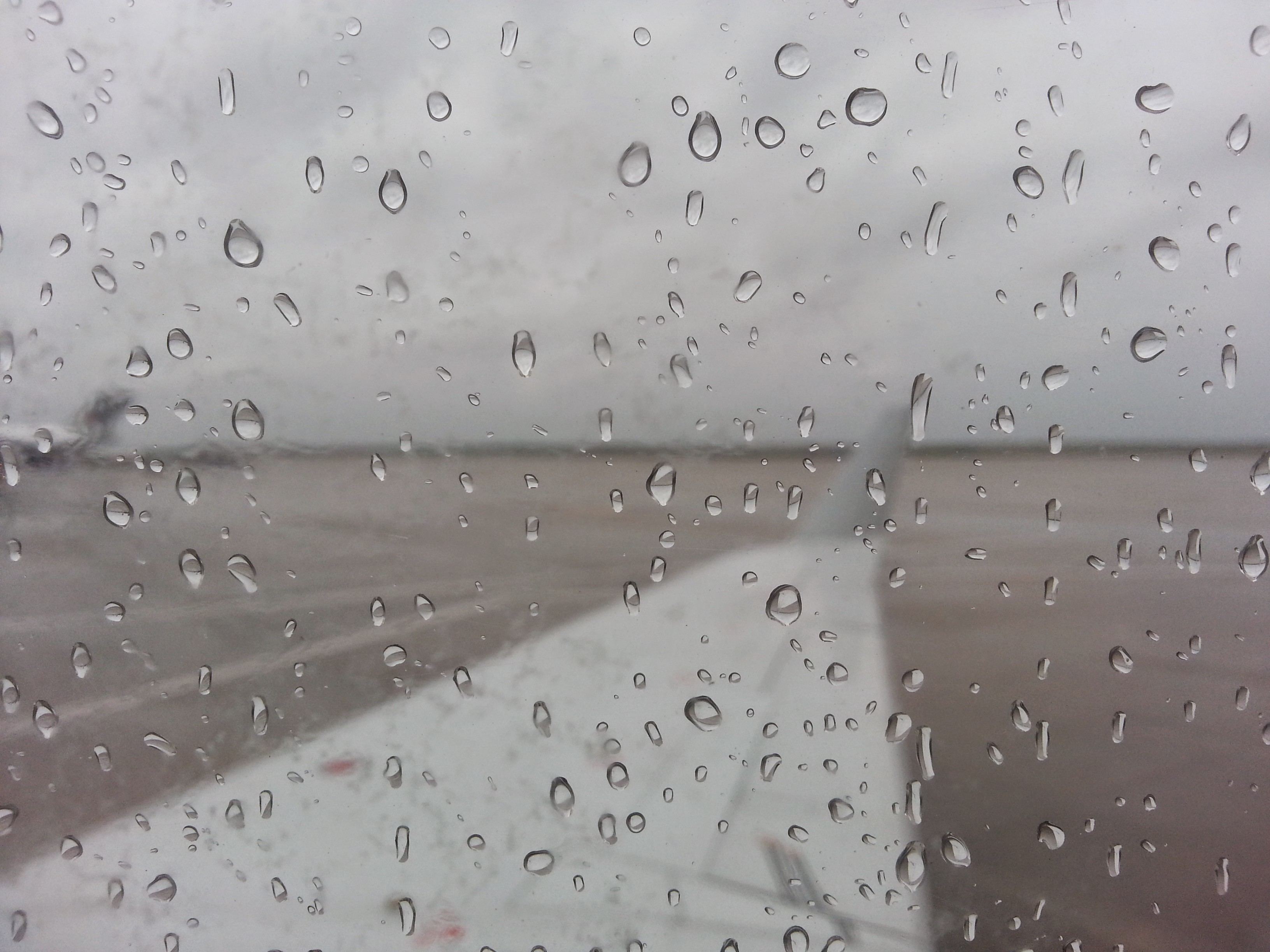 Once we did finally depart though, it was a quick and painless flight, little bumpy, but thats to be expected. It was strange though, within about 15 seconds of the wheels leaving the tarmac, the ground was gone and the windows were white with cloud. It stayed that way too, for quite a long while. After arriving at DFW I had to find my next gate; naturally, the connecting flight's gate wasn't printed on the ticket, that'd be far too convenient. Discovered it was at another terminal so I got to set off alone to go find my way, in a way it was a bit liberating, being alone in a sea of people. Strange really. Anyways, I got to ride the tram :D
… Jumping ahead a bit, I ended up meeting a couple really cool people, Cora, Esaul and Will. We ended up running (literally) across the street to a Vietnamese restraunt where I got to try some Pho… something .. I dont really remember what it was, but it was decent :-P
From there we hopped in my car (we got rentals!) and took off to go explore the 'downtown' of mountain view. It reminded me a whole lot of austin, bikes EVERYWHERE and everyone was remarkably young (as in mid-upper 20/30's). We browsed around a bit and ran a red light, woops, and decided to go get a sneak peak at the google campus where we'll be headed tomorrow. We found our 'checkin' spot easy enough and meandered over to the 'Googleplex', the real Iconic buildings on campus. They were pretty cool smile for being so late (6ish) there were a whole lot of people there.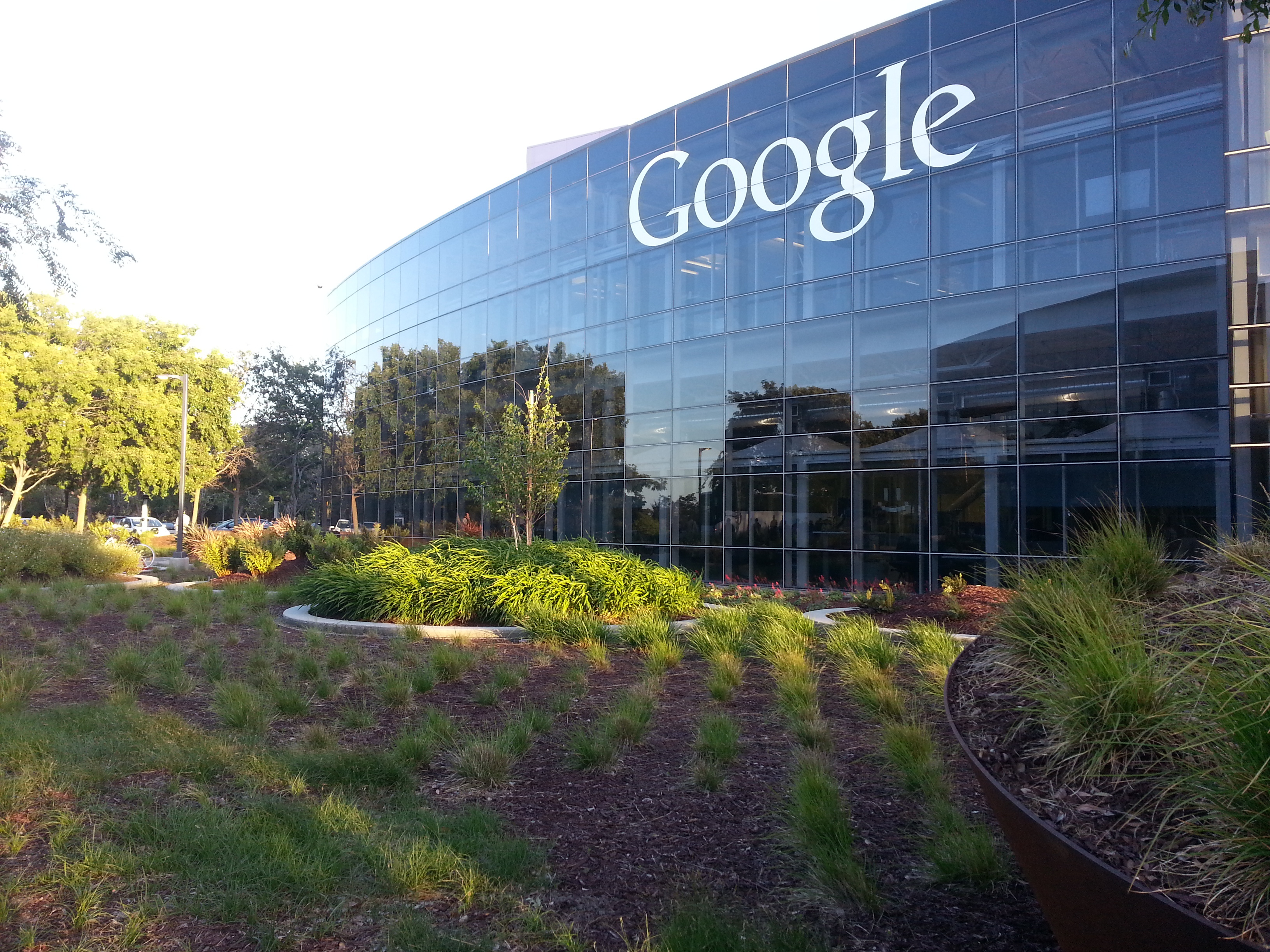 Everyone was really nice, everyone seemed quite happy. Once we found the android statues, a pickup passed by, slowed and reversed.. 'well crap' was prettymuch my thoughts when I realised it was security. We had no idea if we were really allowed on campus or not, everyone else had google badges and stuff and we were just wondering around… BUT, as it turns out, the guy ended up parking and offering to take a group photo for us :) Thanks Ben from Security, you will forever be my first favorite Googler I've met in person :-P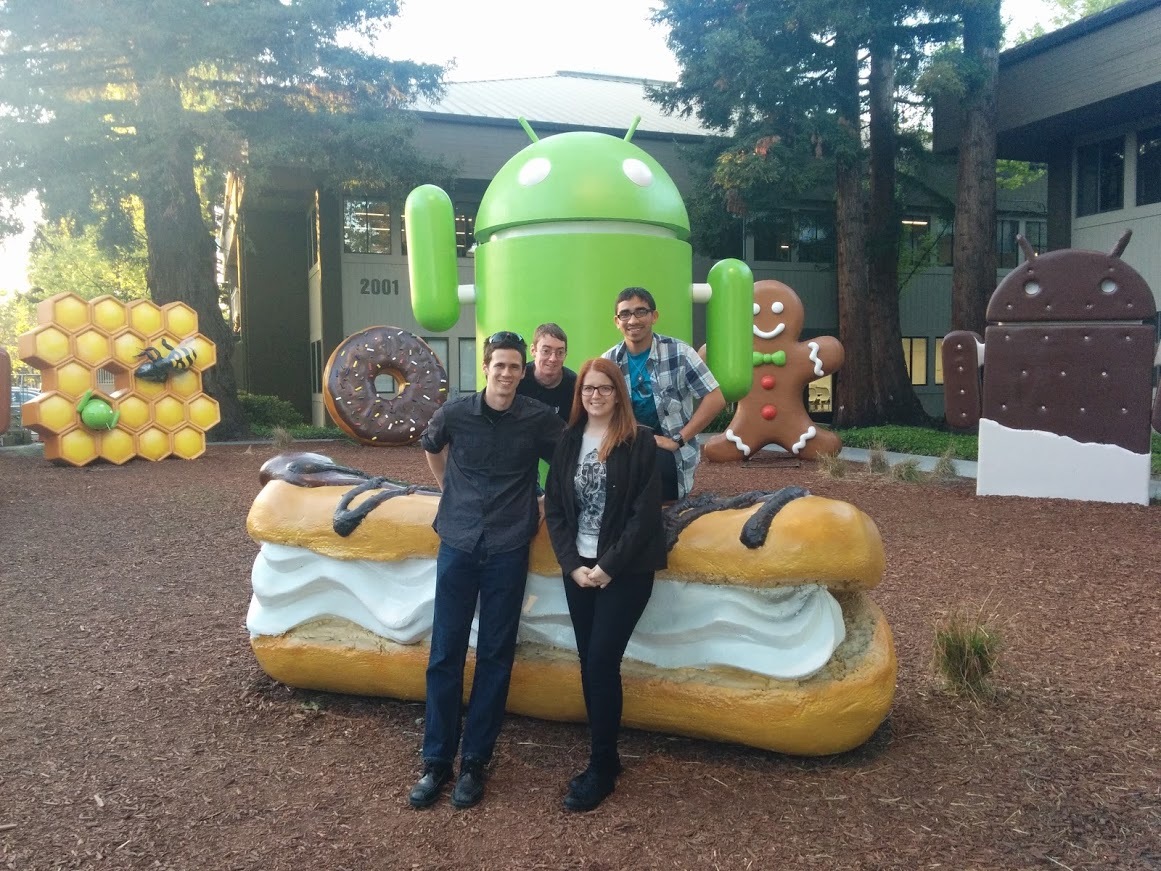 The rest of campus was pretty swell too. I'm not going to hate on it at all, but i did expect it to be a tad more colorful, or as Cora put it, more 'comic like'. It was cool, and I can definately see why now they have those bikes scattered everywhere. The campus is absolutely huge, and photogenic.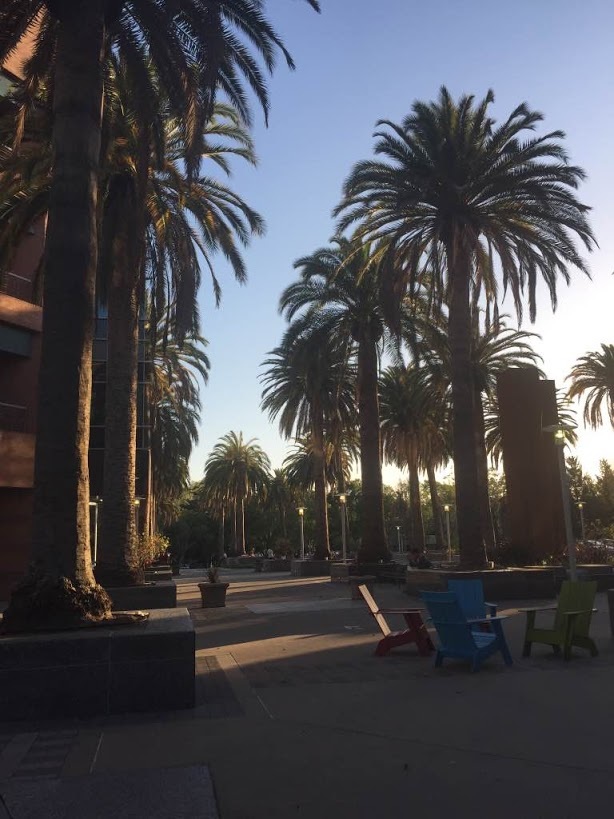 Maybe this is where I should mention my run-in with the Iron…
Ahwell, got my bluetooth speaker set up, alarms set, Off to bed tonight. Interviews tomorrow