Did you know that you can navigate the posts by swiping left and right?
Water in the Dodge :(
SO, just before that trip in my last post I came across a slight setback. I was tucking cable for the cb's under the seals around the doors (one on each side) when I found there was a TON of water sitting just inside the floor edge on the passenger's side. So much so that it was actually draining out one of the screw holes that holds the lower molding on. I had noticed water dripping from under the passenger's door a few weeks ago but didn't think anything of it.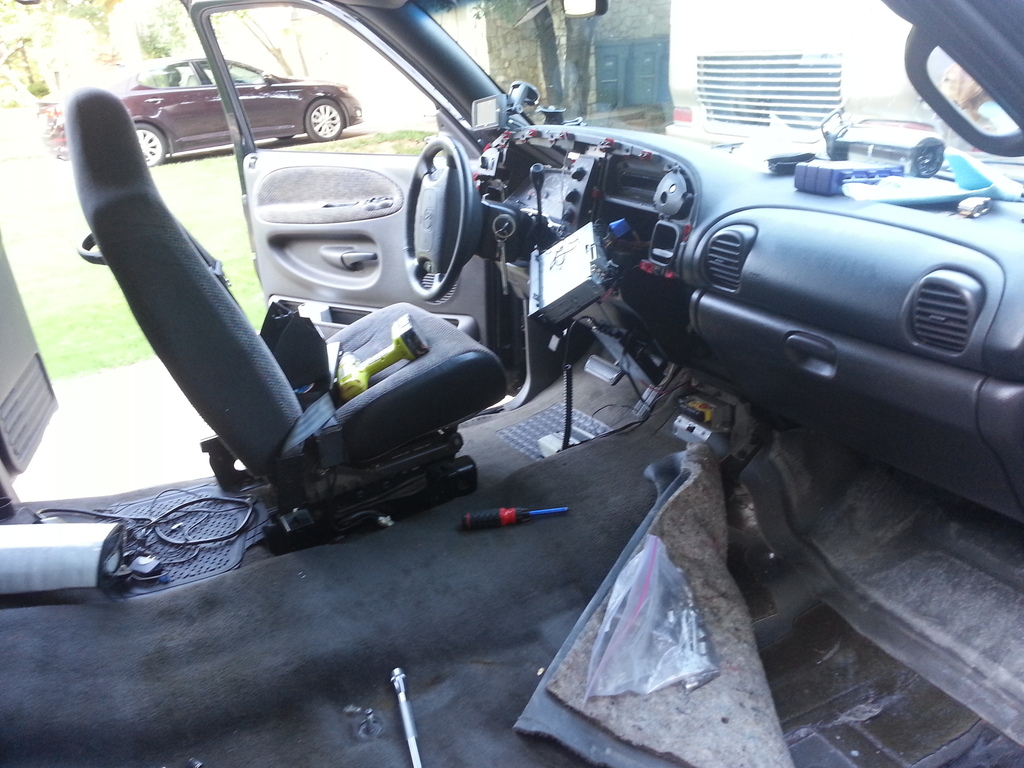 Water had soaked through that floor insulation/foam stuff all the way back to the rear of the passenger's seat and part of the center console. SO, I pulled 'em both up for a day and stuck some fans in the truck overnight. By morning it was nice and dry
As many of you already can deduce, it was in fact coming from the AC condensation drain. I assumed that I was backed up and so I ran some pipe cleaner sort of tools through it but they all came back clean and empty. After a 'lil bit of research it turns out its a pretty common problem for this generation. The solution is pretty quick and easy, I grabbed some 5/8ID* clear tubing from home depot, some zip ties and the ramps. The tubing fit super well over the existing ac drain and I ran the new length down and tied it off at the drain. WORKS GREAT. I can only assume that the 1" of drain pipe sticking through the firewall doesn't do well against the air blowing back on it from the main fan+road wind so running it down not only gets it out of the way of the fan, but also gives it a bit of suction since now air is flowing across the tube and not back into it.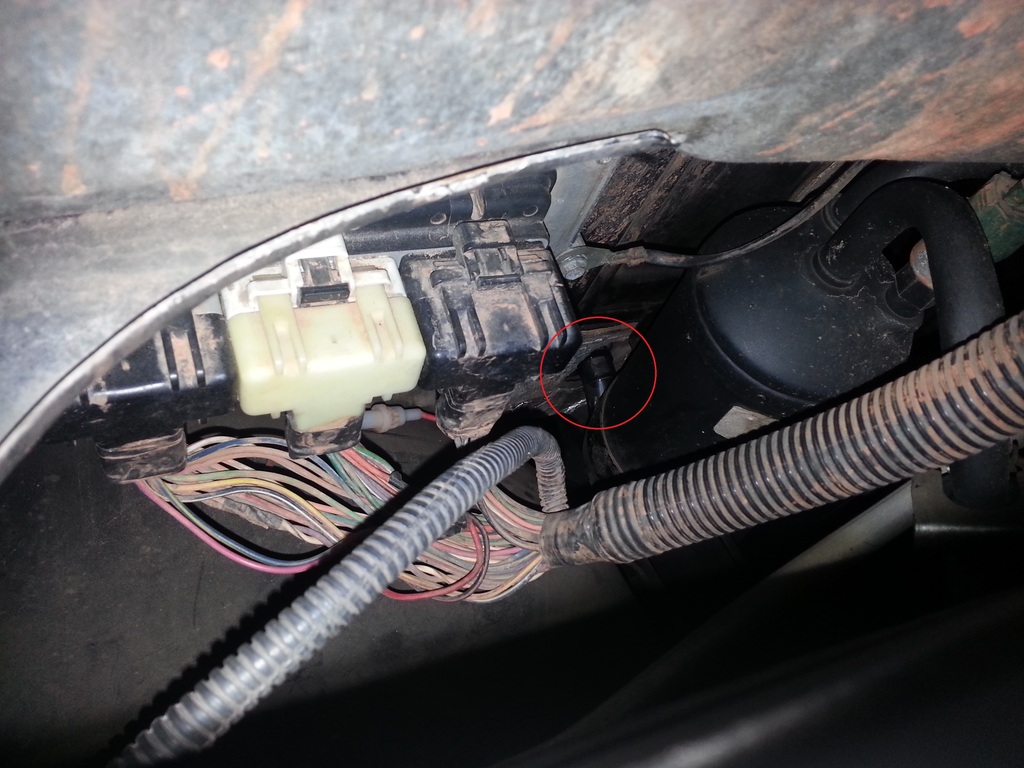 Problem solved and it only cost 9$ . . . home depot doesn't sell the tubing but in 10' lengths >.>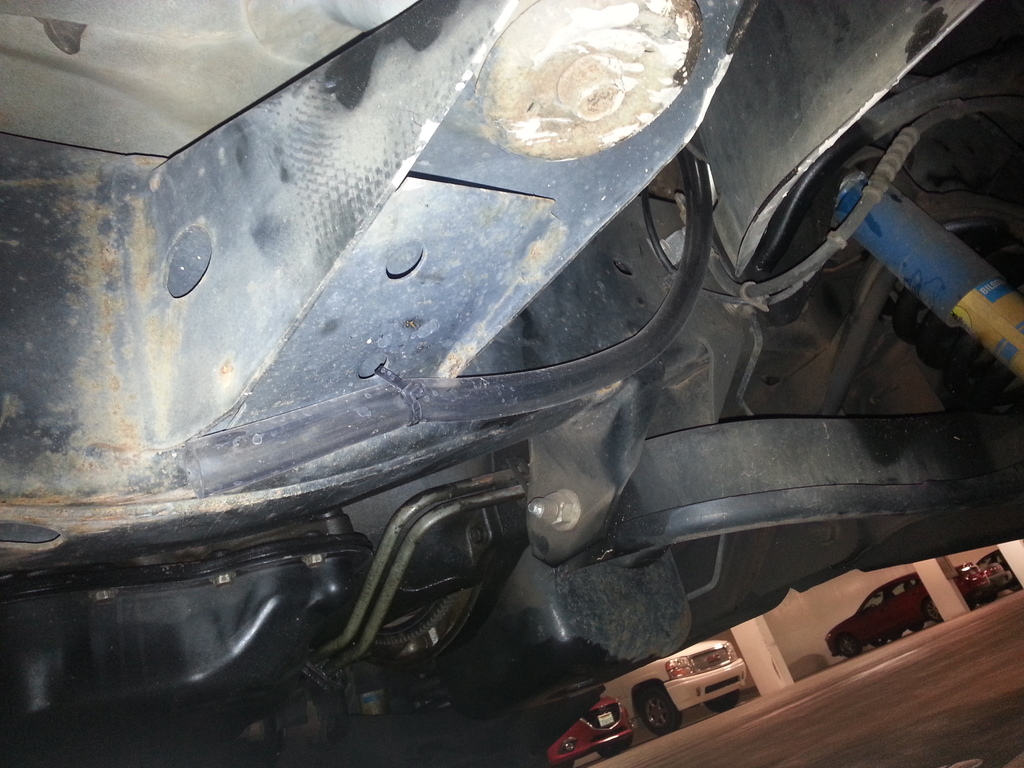 i'm pretty sure it was 5/8".. but its entirely possible it was 7/8"
- Edit, Yep, it was 5/8id and 7/8od clear tubing