Did you know that you can navigate the posts by swiping left and right?
LED Lights for the Dodge!
Back in December I was given as set of led lights. These lights aren't anything terribly special; they're the most basic run-of-the-mill outdoor rated led lamps. Had to first start with a dry-fit (Luckily when I got the chrome bumper they already had aux light mount points :D )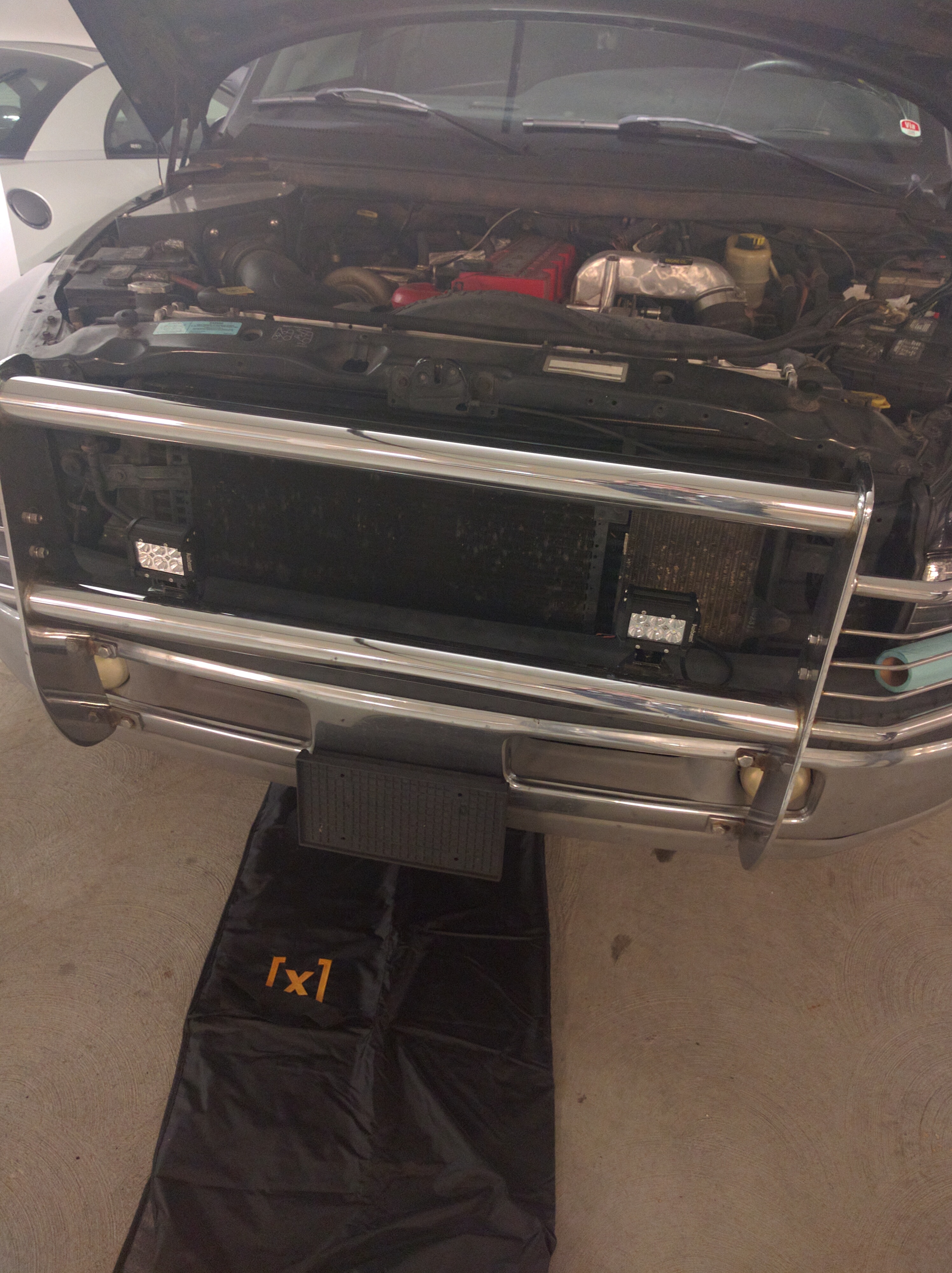 Once I had them about where i wanted them, I measured some wire and decided how i wanted to wire them in. Originally, I was going to run new cable and put in a switch panel. Ultimately, I'd still like to do that, but I'm still not super keen on cutting a hole into my dash :/ Maybe some day.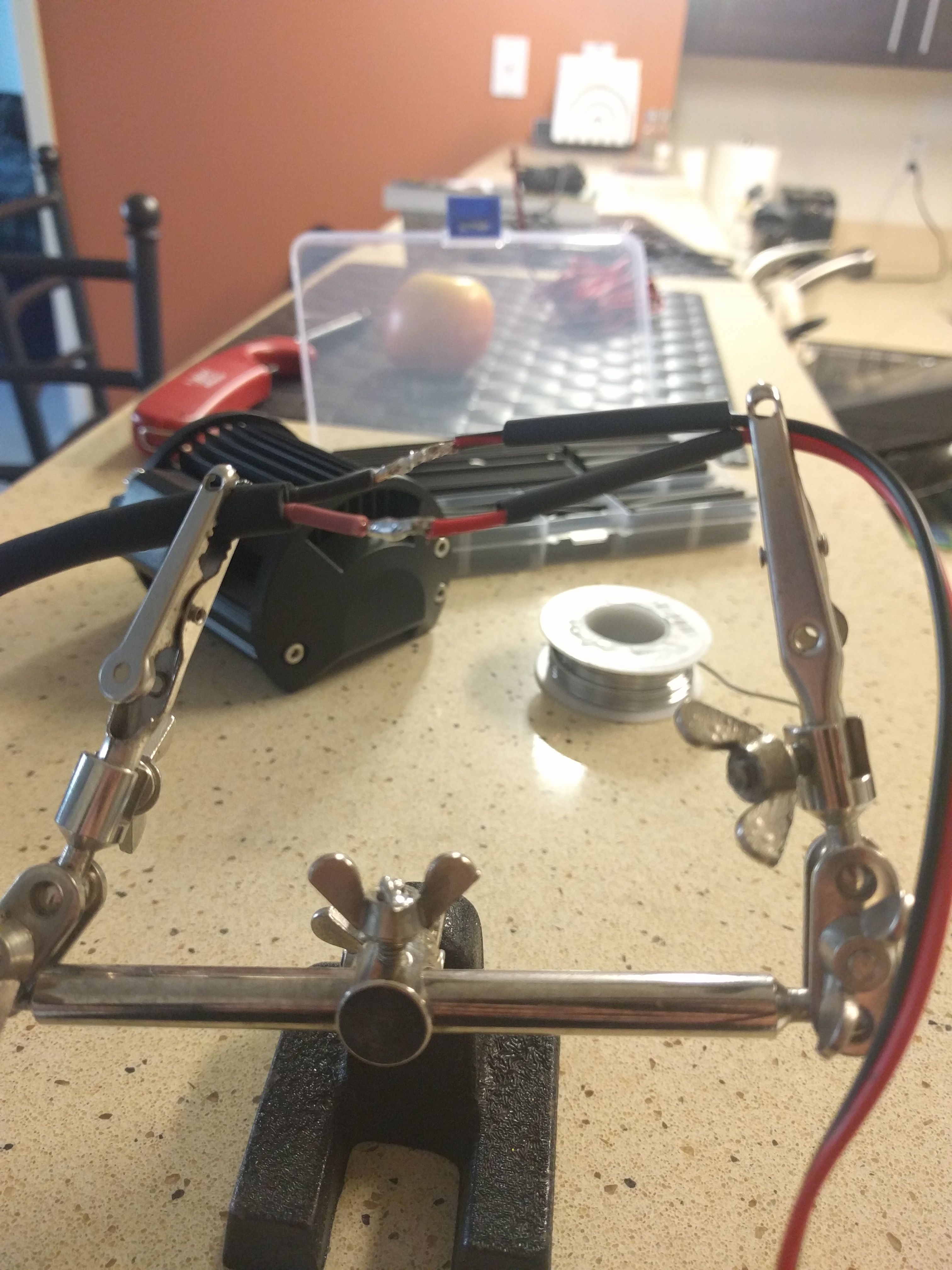 After I got the lengths of wire I needed, I removed the lamps and brought them back upstairs. We got the soldering iron, solder, lighter, wirecutters, shrink tubing and all those other tools dug out of my tool bag and spread out on the kitchen counter (good thing roomate wasn't home). We cut the wires to length, did some a real quick and dirty splicing and sealed them up with some shrink tubing. Then back to the basement garage to re-install. By this time we decided that we'd simply use the fog lamp circuit. The fog lamps are right there (lower bumper, yellow things) so they were convenient to get to. Lopped the fog lights off and spliced in the new lights. Simple enough.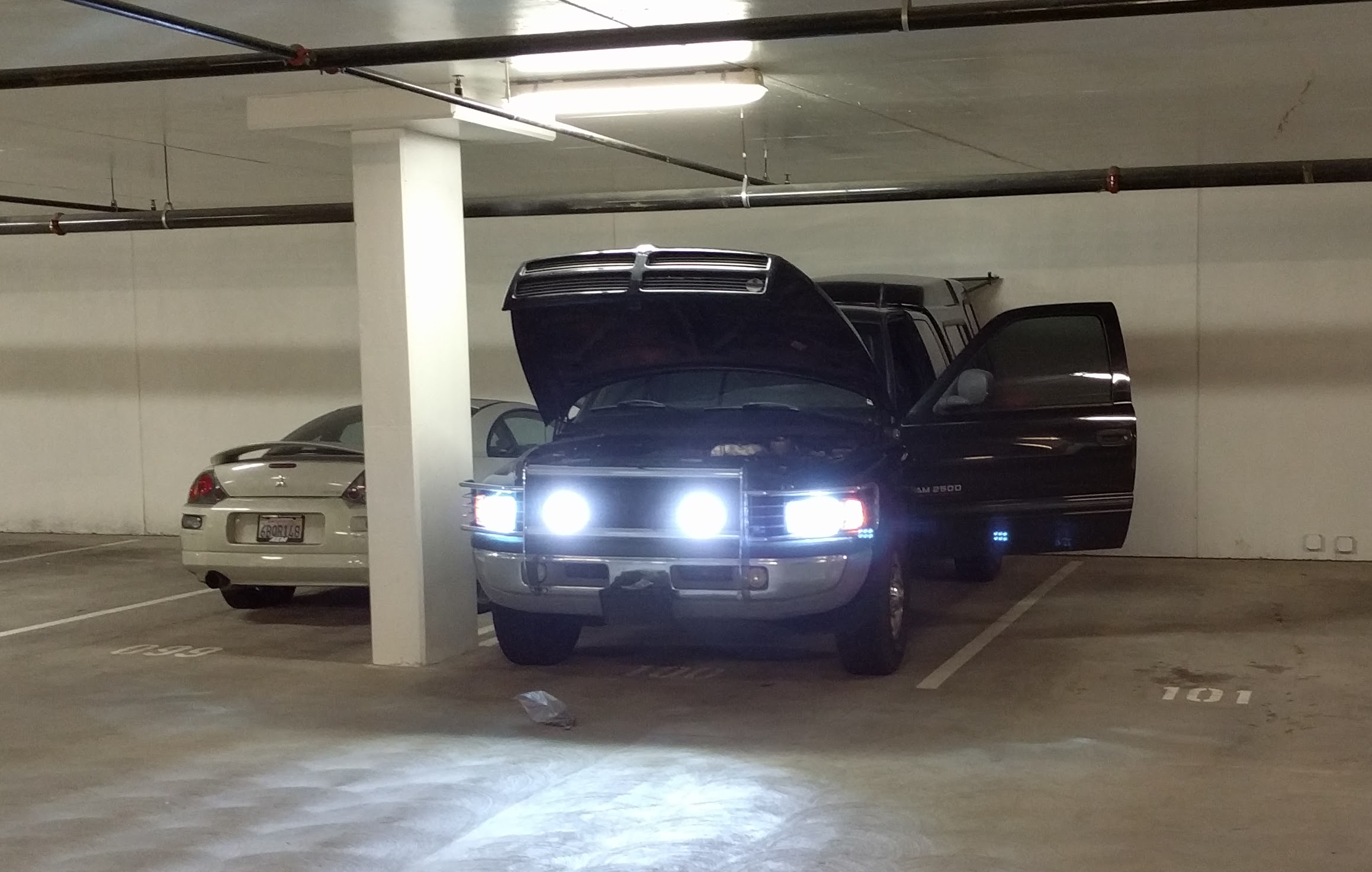 So far I'm pretty happy with them. I think we'll take them out to a dark part of town tonight to see how much they really help. We'll see :)