Did you know that you can navigate the posts by swiping left and right?
Dodge Introduction!
Little bit of background then I'll describe my truck. - I'm a 22 year old, fresh college grad that's about to head to the San Francisco area for a new job. A month or so ago my little '98 nissan frontier bit the dust on the highway and is now parked in the driveway in need of a new motor. Weighed my options and found this pickup on craigslist that seems to have been really well taken care of. I'm super stoked, its a lot bigger than my frontier but not so terribly large its overwhelming. Ended up using this to tow home my frontier from the shop across town, couldn't hardly feel it back there, it was great
I'd very much like this to be a build thread, but having just graduated, bought a new truck, and about to move to California, I'm a bit low on cash so that part of the project will probably be stretched out for a while.
I'll try and list everything the previous owners have done, but I keep coming across more (which is an awesome problem to have by the way), so I'll edit when I come across something new
2001 Dodge Ram 5.9L Cummins - SLT/Laramie
265K miles
Rebuilt Automatic Transmission @ 260K (47re case/48re internals in 9/2015)
2" drop/shackles on the back
Engine has been partially dismantled and resealed with new gaskets. (in the photos, everything the previous owner 'touched' he painted red, kinda odd, but its a terrific way to keep track of things :-P )
New Air/Vacuum pump
New aluminum radiator
HID lamps & reflectors/lenses
LED interior light swap
EDGE Juice CTS <- I'm new to the world of diesels, but this thing is pretty sweet
Air Dog Lift pump (freshly replaced motor in this post)
S&B Cool Air intake
4in MagnaFlow turbo-back
Brand new set of 6Y Duralast batteries (10/2016)
Brand new set of Optima Yellowtop batteries (Aux) (10/2016)
Viair 380c compressor w/ 2.5g tank
Grover 37"
Auxbeam front floods
Brushguard
Nerf Bars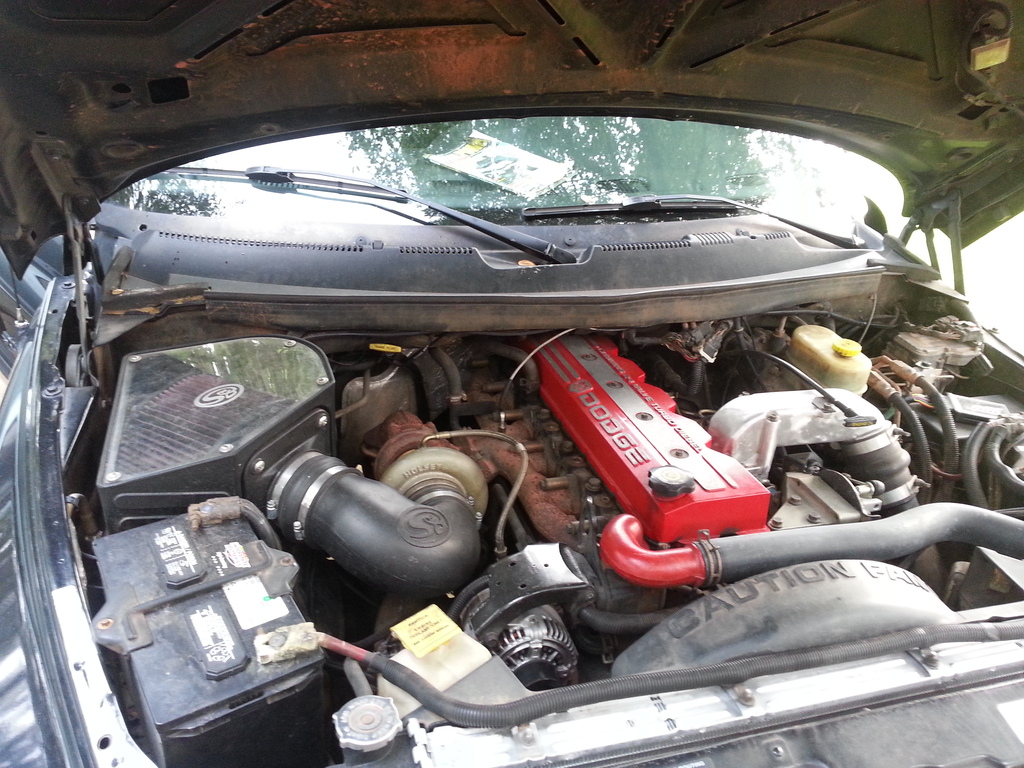 I'm new to the world of large trucks and overlanding but am ready to dive in.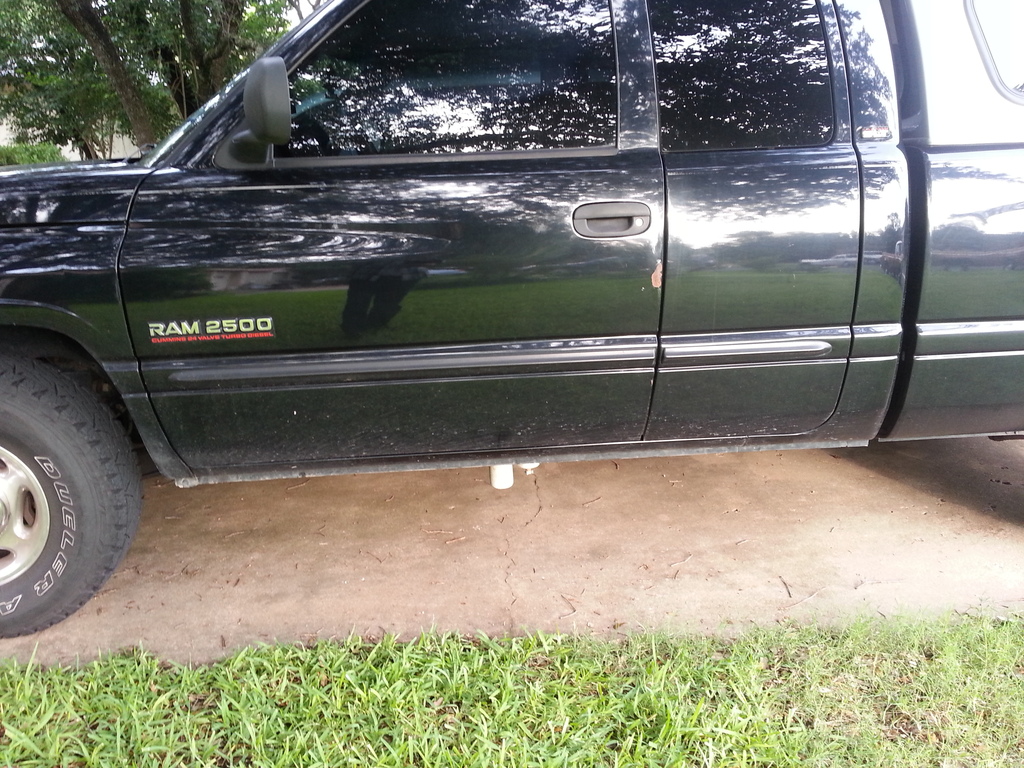 Unfortunately though, I do have a lot of chips and quite a few cracks in the paint, especially up on the roof of the truck. They might get fixed eventually, but not any time soon. I also have the factory shackles and overload springs for the back end, with a Leer 122 on the back, I'm thinking I might go ahead and re-add them. Hopefully with plans to build out the back.